Video Editing | Sound Design | Motion Graphics
Ashton Buss
Graduate of the 2-year Digital Media Design program at Red River College Polytechnic in Winnipeg, MB with a focus on audio/video editing, sound design, music production, and motion graphics.
---
Profile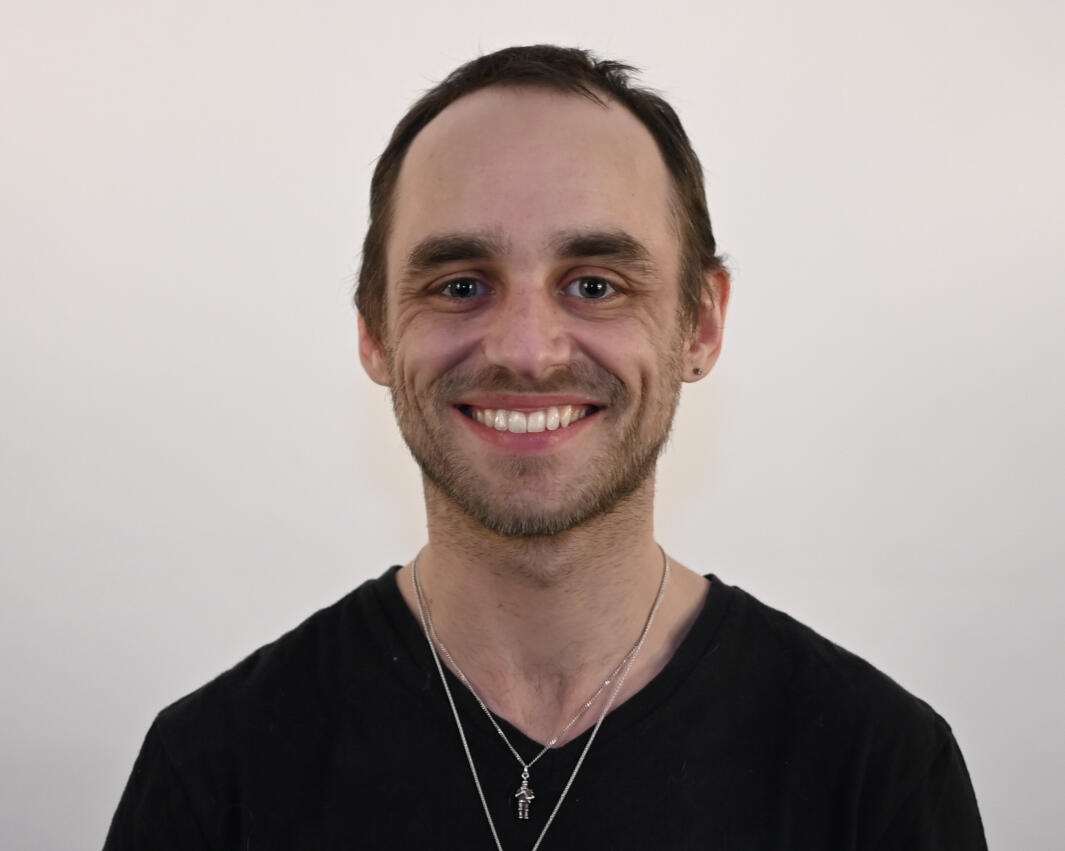 Hi! I am Ashton Buss and welcome to my portfolio page.
I'm a graduate of Red River College Polytechnic's 2-year Digital Media Design program in '23.
I have a strong passion for editing both audio and video, or both of them together! I had started editing on my video cameras LCD screen before I was introduced into Windows Movie Maker, followed by Final Cut, and Premiere. I have co-hosted a podcast, been in multiple bands in the past and still DJ in my spare time, so I have a large passion for audio and the post production side of things in general.
I take quality very seriously, otherwise why bother? If you're looking for someone to do the job right, and who has fun while doing so, I'd love to connect with you.
I have graduated from Red River College Polytechnic's DMD program with a major in Video & Motion Graphics ('23) and have also acquired my first year Digital Media Design certificate ('22).
---
Experimenting With Music Concrète - 2022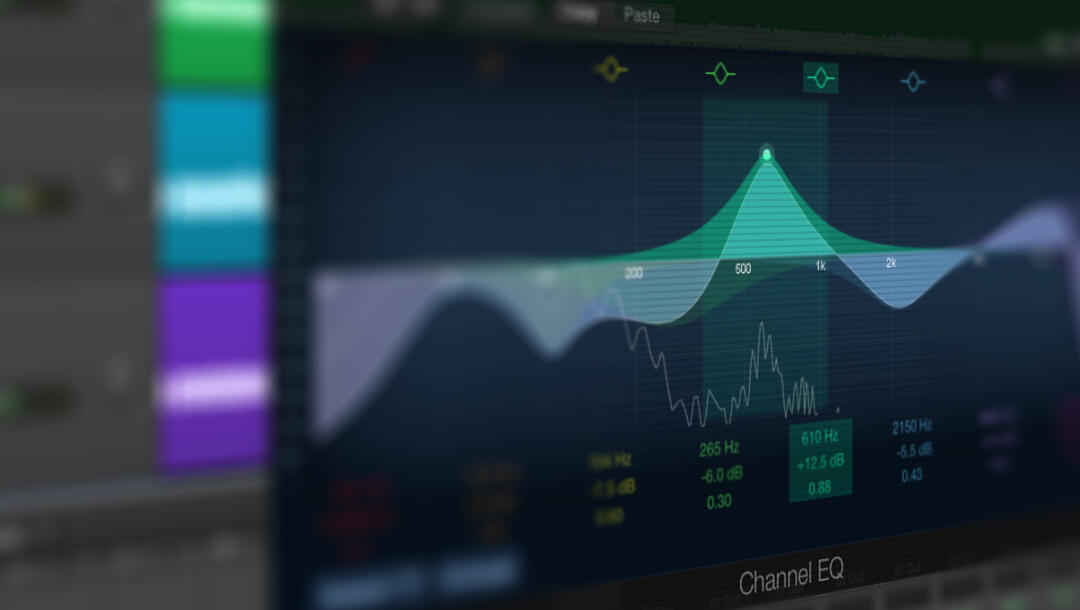 Rustle & Hustle is one of my first attempts with musique concrète. I have worked in a few different DAWs over the years, but this is my first experience with something quite like this. Having been to lots of festivals over the years, I have always admired the 360-degree Fractal Forest Stage experience at Shambhala Music Festival in B.C. In this piece, used lots panning to achieve the very similar, blatant, but non messy shift in sound going from one side of your head to the next. I really enjoyed using the panning effect as it helped create the illusion of motion throughout the apartment while hearing all the other weird sounds in passing.
I chose to pinpoint the sounds of my apartment in the very early morning for this assignment, as living alone, these tend to be sounds I hear all the time but know they constantly fly right over my head. Using the Zoom recorder, I captured the noise of the room itself, and then used panning in post-production in addition to all the other sound clips, highlighting the more subtle sounds that usually go unnoticed.
To come out with this finished piece, I started by making some sort of beat kit of sounds and wanted to build around that. Of course, I soon figured out how quick a minute can disappear and started having to tighten my piece up a bit if I wanted to fit certain things in. The time limit wound up working out nice in the end as it forced me to layer sections over sections so I could move on from the ones that I may have drawn out longer otherwise.
I'm quite happy with the outcome of my piece and can totally see myself dabbling with musique concrète again.
---
Music is just wiggly air
---
Chromeo - Jealous (Wizard of Aux Remix) - 2022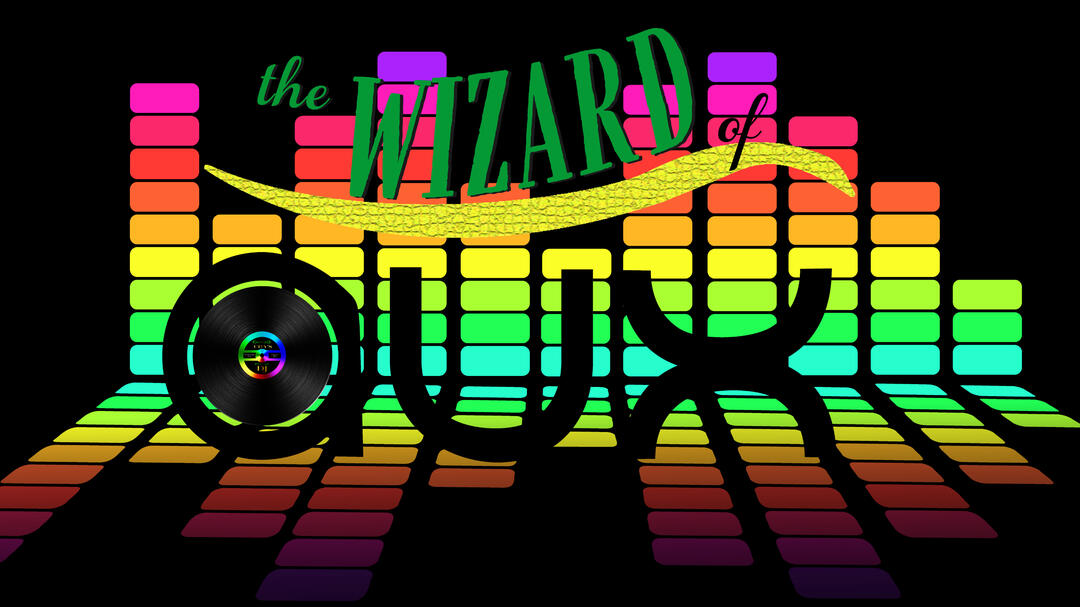 In audio class we were given the stems to remix Chromeo's tune - Jealous (I Ain't With It). Being a remix assignment, I decided to put some of my Wizard of Aux spin on things with some of my favourite Wizard of Oz samples from the 1939 MGM film. When making this remix, I started by listening through each stem track (loaded into my DAW/Digital Audio Workstation so I can skip past large silences) to get a closer understanding of what the stem sounds like on its own and an idea at the possible capabilities of the sound.
After identifying which sounds were which, and those that I chose to use, I opened up Adobe Audition and hit the multitrack editor button. I put each stem that I chose to use into its own track slot and began building the remix starting with the drums. Once I got the drums I wanted in there, I chose a guitar riff and began introducing the. At the bridge leading into the course, I chose to make it an instrumental section so I could bring in some Wizard of Oz samples to make it a little more personalized.
There was this weird wiggly sound within the stems pack that I really liked and knew I had to include. You can hear it throughout the chorus, and it really blatantly shows how sounds are just wiggly air (vibrations) that the ear takes a liking to. As a DJ in the electronic music scene, there's just so many weird sounds that will tickle your ear the right way. Even when listening to the genre for quite some time, there will always be another wiggly sound that will have you reaching for your phone to see whose track is currently playing.
After bringing in the piano, bass, and guitar, I began blocking out the number of bars I planned to roughly make each section, giving the song some form. From there I found it was easier to start having ideas flow together by knowing how I want to go from A to B instead of continually looking forward at a blank canvas. Some creatives can work like that, but I like having a little bit of a map roughed out so I'm not getting lost trying to move forward without being able to see where I need to reach next, what it sounds like, and what they sound like together.
Believe it or not, I had honestly never listened to this song until 3 months after remixing the stems.
Silent Film Foley - 2022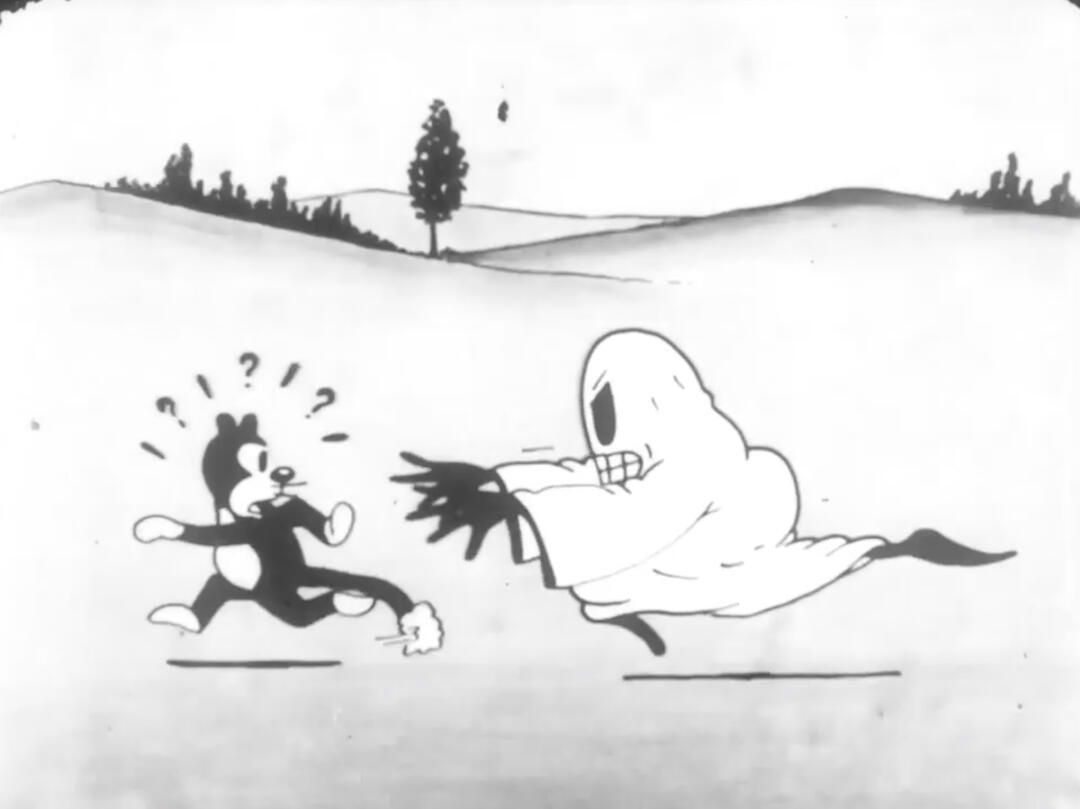 For this assignment, we went to the college's foley studio and recorded a number of different sounds each.
I got to sit in the chair and hit record while getting my fellow classmates to help make all the foley sounds I required in the section of the short film I was given. (Studio clip at the bottom of the page)
We were assigned individual sections of the film to create sound effects for. After it was due, we compiled each of our finished parts back into the full 8 minute silent film. Above is the clip I was given, using Adobe Audition to mark and position samples and recorded sound effects at the right spot and the proper levels.
The Wellerman (The Wizard of Aux's Remix of Remixes) - 2022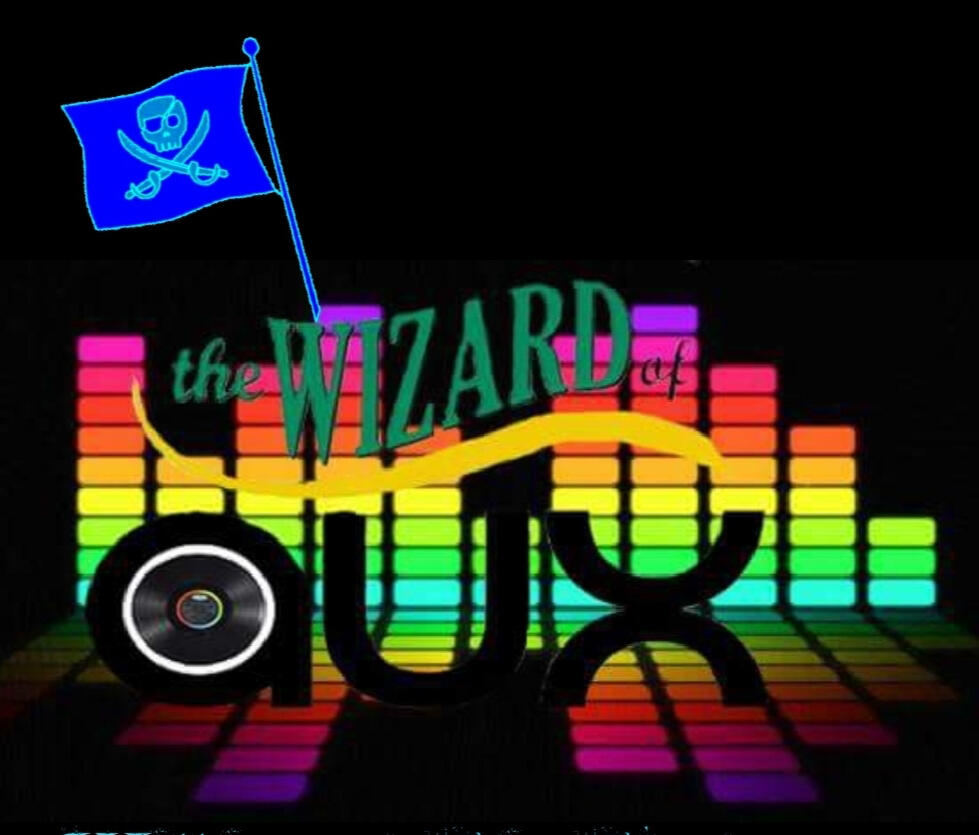 This is a remix I did as a personal project for my son since he was just loving the sea shantys when I guess they became a thing on Tik-Tok? (I don't have it, so I have no idea..) But since everyone was loving the shantys, there were tons of versions to select from and he quite enjoys remixes of songs to begin with.
I started by collecting the handful of different remixes that my son made me favorite across my SoundCloud and YouTube accounts. Once I had those downloaded, titled and filed properly in my music library, I wound up narrowing it down to our top picks and then hit up Adobe Audition to give it a personalized Wizard of Aux spin.
Inside Audition, I brought in all of the remixes and skimmed them for their best parts. It was then all up to the ear on finding/knowing what might sound good together, when, and what to try.
Which track did I want to feature more prominantly? Which order should I put them in? Those are two questions I had to answer before starting. When deciding the order of the tracks, I chopped up each remix into their individual song parts (ex. intro, verse, chorus, verse, breakdown, chorus x2, outro) and pieced the song back together like a frankenstein hybrid with all of the different remixed pieces pieced together into one big remix.
I also believe I used the song form of the Wellerman Gummïbar version in the background as a rough guide.
Enjoy! :)
I Just Wanna Live In The Summertime
(Mungo Jerry & Good Charlotte)
(Wizard of Aux Remix) - 2015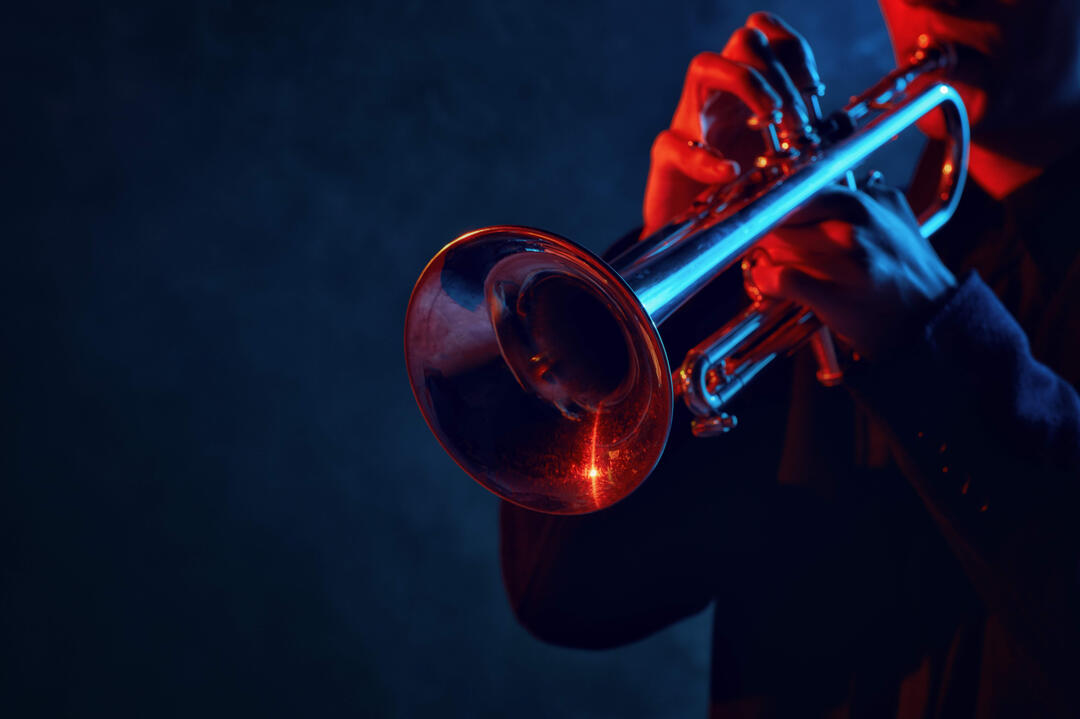 A mashup of Good Charlotte's tune "I Just Wanna Live" and Mungo Jerry's "In The Summertime"Yenno how you can sometimes already hear another song being mixed with a song you're currently hearing?
That was the case for me while listening to Mungo Jerry's - In The Summertime. I was a huge Good Charlotte fan in the early 2000's and still really love them to this day, but I could super blatantly hear them already mix together with Mungo Jerry without having even tried it. When I got home from wherever I was, I tossed the two tracks together and this is what came out. Nothing crazy of course, just got the tempo/BPM all good to go and found the right spot to hit play and away I went, free to control the knobs, sliders, and loops as need be.
Moondoggy Hop (Single) - 2012 (1st Recorded Live Freestyle Jam)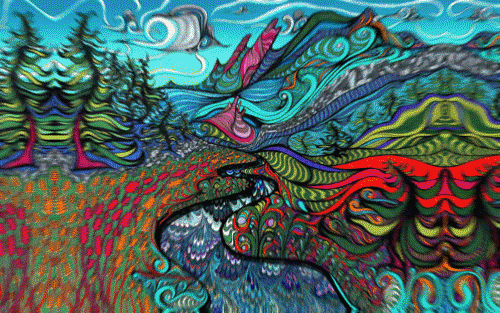 This song is actually a freestyle, recorded back when I was pretty new to DJing and didn't overly know what I was doing. This song was made using loops & one shots of various bar lengths within a MIDI controller to trigger and manipulate the sounds. You can hear the loops and samples change and pile ontop of eachother while I play around with effects over the different layers of sound. Lots of experimentation involved in this piece.
© All rights reserved.